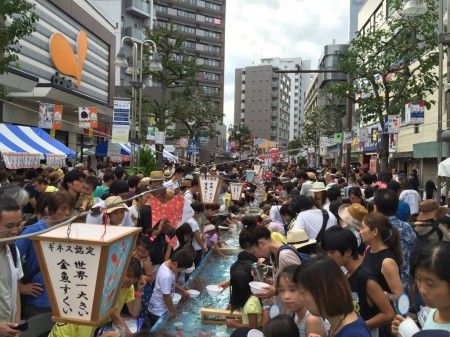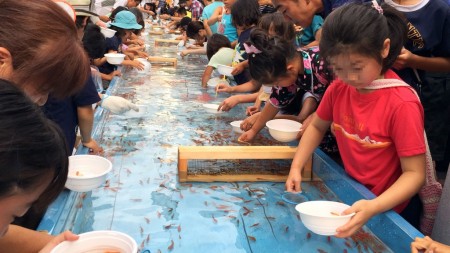 World's longest goldfish scooping(100m) was held at Fujisawa city in Japan.
It is listed in the Guinness records.
They have been holding it since 1999.
The distance becomes more and more long.
I bought a scooper.
Then I scooped goldfishes in a basin with it as much as possible.
It was made from a thin sheet of Japanese paper, so I needed to be careful so that a paper didn't torn apart while playing.
I could bring goldfishes home.
コメント