In October you can see the beautiful scenery of autumn foliage of kochia balls(summer cypress, a kind of herbs) with Mount Fuji at Oishi Park every year.
This park is located in the north shore of lake Kawaguchiko.

21 October 2018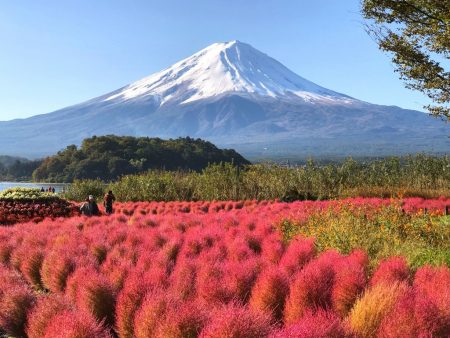 I missed the best time to see the autumn leaves of kochia balls in the last year.
But this year I could see the bright red scenery in the sunny day.
The summit of Mt.Fuji was beautifully covered with snow and the sky was very clear as it rained on the day before.
Some people around me said that kochia balls were smaller than usual.
But still it was amazing scenery.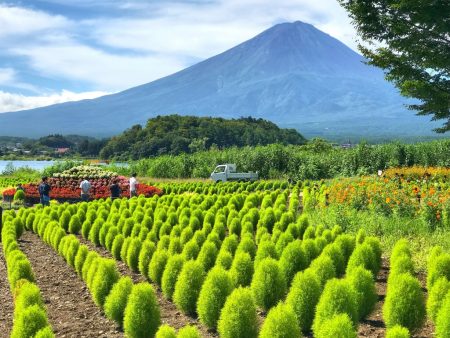 It was fresh green at 18 August.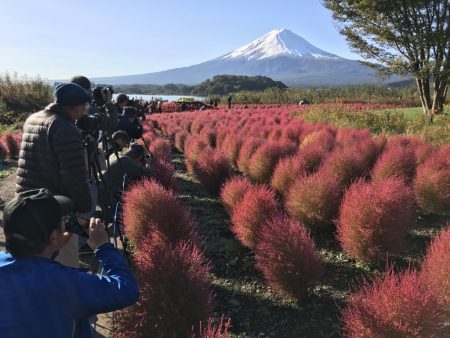 Many camera buffs lined along the kochia balls.
11 October 2017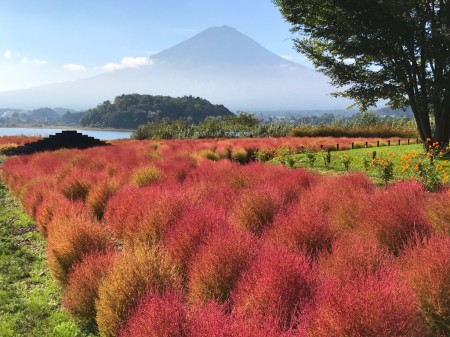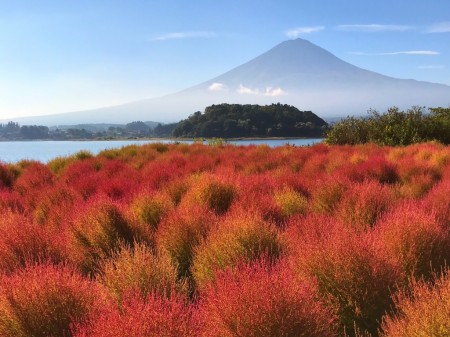 Kokia balls didn't fully turned to red.
But it was almost best time to see.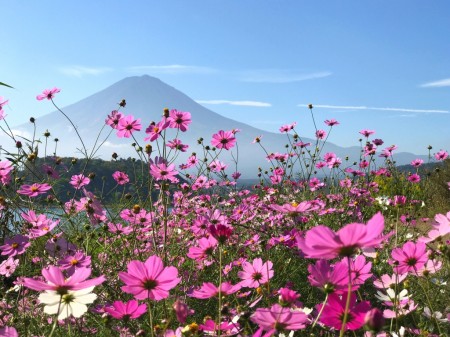 Fully bloomed cosmos flowers were so beautiful!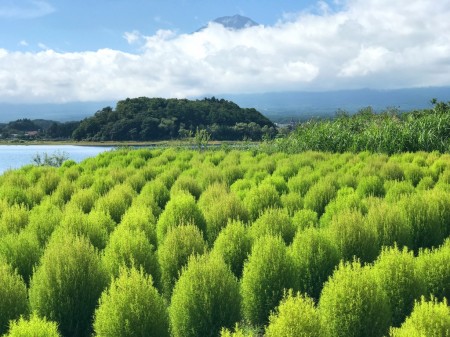 Kochia balls were still green at 7 September 2017
23 October 2016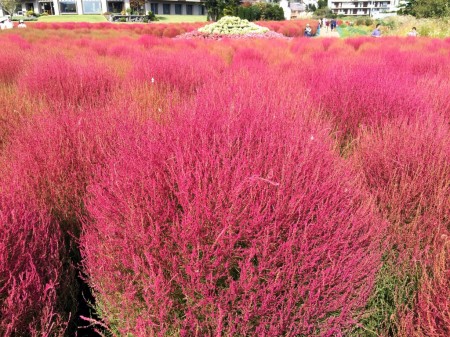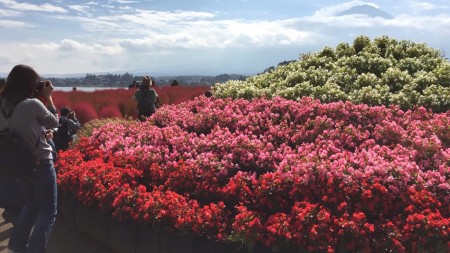 Beautiful colors were at their peak.
Many tourists took pictures.
I happened to see the Real Mario Kart with Mario cosplay!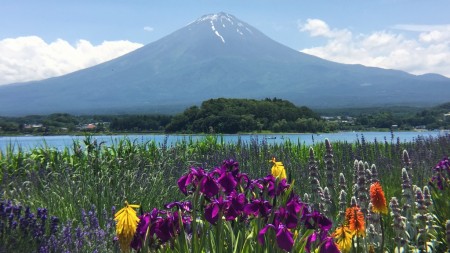 You can enjoy watching the beautiful flowers with Mt.Fuji of each season in this park.
This is Kawaguchiko Herb festival in June every year.
Information
Opening Hour
Officially 9:00~18:00.
If you want to see Mt.Fuji certainly,morning in the sunny day is good.
Admission Fee
free
Access
Car
About 2h. from Tokyo via Chuo expressway.
They have free parking lot.
Train & bus
Shinjuku stn. → 1.5 hour by JR Chuo Line → Otsuki stn. → 1 hour by Fuji Kyuko Line → Kawaguchiko stn. → 30 minutes by Kaiwaguchiko Sightseeing Bus "Red-Line" → Kawaguchiko Natural Living Center → 1 minute walk from bus stop
Bus
Shinjuku Bus Terminal → 1 hour 45 minutes by Fuji Kyuko Bus → Kawaguchiko stn. → 30 minutes by Kaiwaguchiko Sightseeing Bus "Red-Line" → Kawaguchiko Natural Living Center → 1 minute walk from bus stop
Other beautiful places around the lake Kawaguchiko
Recommended Restaurants near here
コメント